Artikelnr 108856
Polaroid™ SX-70 Camera Kit black - SLUTSÅLD!
The Polaroid SX-70 is a folding single lens reflex instant camera. It has been carefully refurbished comes supplied with a new Impossible frog tongue to shield photos as they exit the camera. Works with Impossible SX-70-type film (sold separately).
The SX-70 was the first instant SLR ever made, and the first ever camera to use integral instant film. It's also one of the most beautiful cameras ever made. It has an automatic exposure system with exposure correction control, and allows for manual focus as close as 10.2in (26cm).
Beloved by artists and photographers since Andy Warhol and Ansel Adams, this is a camera with a storied history that still makes great photos today. Ideal for experienced instant photographers who want to improve their skills.
Product Specifications
Original, refurbished black Polaroid™ SX-70 camera (Alpha, Model2)
Professional folding SLR instant camera
Lens: 4-element 116mm f/8 glass lens
Shutter: Electronic shutter
Focusing: Manual via geared wheel
Exposure times: Automatic shutter speeds from >10 sec to 1/175
Aperture: Aperture range f/8 f/90
Includes two packs of color film for SX-70
Includes Frog Tongue for folding SLR Cameras
Works with Color and Black and White Film for SX-70-Type Cameras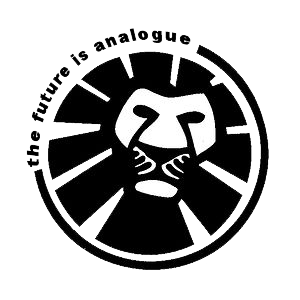 The Future Is Analogue